Electronic PDF Inspection Reports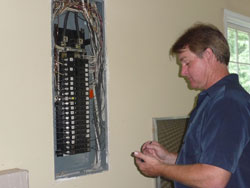 Our Inspections are preformed using Palm Tech software designed for home Inspections, we usually input most of the information at site inspection, but some of the inspection is recorded and input into the inspection later, such as crawlspace and basement, attic and exterior, and also model and serial numbers which are included back at the office using the desk top computer.
We email the full report later that evening or the latest the very next morning. A typical Inspection would be around 40 - 60 pages where we go through and document and inspect room by room all components and document any item of concern that will be listed in that section but will also be transferred to a summary pages at the end of the report in a marginal or defective section, marginal being minor items of concern or defective indicating items of concern or priority issues.
Inspections will include pictures documenting the findings and may range between 50 to 200 pictures.
Inspection length of time varies from property to property and the pricing varies depending on different factors usually a condo or loft will be the least expense because of being small properties and less components to look at and less time it takes.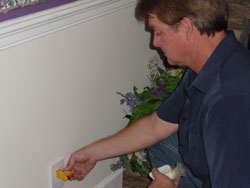 I have done inspections on properties from 500 square feet efficiency high rise condo, to duplexes and multi-family homes to single family houses over 20,000 square feet costing millions of dollars to apartment buildings.
I have access to the multi-listing service as a Real Estate Broker and can pull up the listing to give you an exact price for the inspection I also have Lock Box Key access and do not need a separate cbs code that many other inspectors or vendors need.